Apd Waterjet Cutting
Waterjet cutting uses water and an abrasive to erode material along a programmed path. Waterjet technology cuts without heat or material distortion, enabling us to cut materials of almost any kind with exceptional precision to create shapes or parts unique to your project.
PLASTICS & RUBBER CUTTING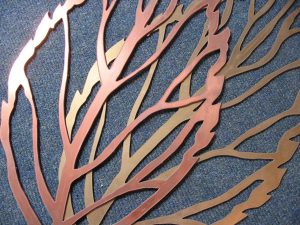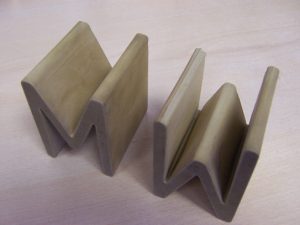 STAINLESS & MILD STEEL CUTTING
Italian waterjet: the most detailed cutting 
Waterjet technology is the best answer for cutting and mitering materials.
Waterjet effectively uses an ultra-high pressure stream of water mixed with abrasive as a powerful cutting tool that cuts through the hardest material in virtually any thickness and no dust emissions.
5-axis cutting gives us the flexibility to cut angles up to 60° from vertical position This is especially helpful when the material is extremely hard or the bulk of the material is removed for another process, such as building components or precision parts.
Whether you source the material or we supply it for you, we provide cost-effective solutions with outstanding results.
| | WaterJet | Laser | Plasma |
| --- | --- | --- | --- |
| Cuts non-metallic materials | Yes | No | No |
| Capable of multi-head cutting applications | Yes | No | Limited |
| Multilayer cutting | Yes | No | No |
| Easily cuts composites | Yes | No | No |
| Causes material hardening | No | Yes | Yes |
| Causes burr formation | None or minimal | Yes | Yes |
| Requires re-working | None or minimal | Yes | Yes |
| Loss of material | None or minimal | High | Yes |
| Tightest tolerances | .004" - .011" (0.1 - 0.3mm) | .004" (0.1mm) | .008" - .019" (0.2 - 0.5mm) |
| Creates hazardous vapors | No | Yes | Yes |
| Maximum material thickness's cut | Up to 12" (305mm) | < .98" (25mm) | < 3.15" (80mm) |
| Causes warping/deformation to material | No | Yes | Yes |